The web hosting provider iPage is one of many hosting providers with a pedigree that goes back at least 10 years. Since its relaunch in October 2009, iPage has managed to revitalize its popularity among people across the web and become one of the more popular web hosting providers on the web today.
Even though it only relaunched in 2009, it only took about two years for the web hosting company to become one of the most popular web hosting providers. It's even amassed a great number of customer reviews in that short time, making a lot of people trust them as the first place to host their websites and blogs.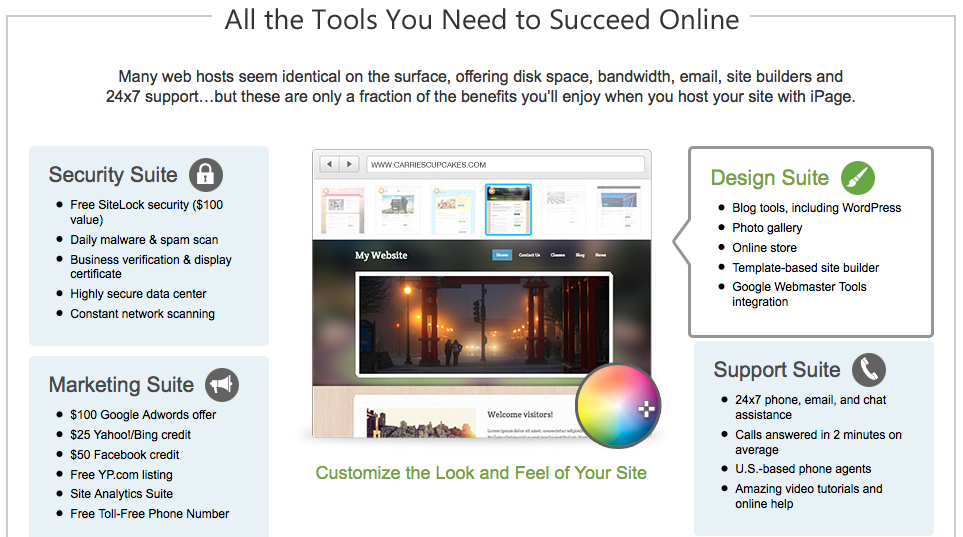 iPage is one of many web hosting providers owned and managed by what's known as the Endurance International Group (EIG). This organization has maintained both ownership and management duties over a number of popular web hosting providers over the past few decades, including the likes of BlueHost, GoDaddy and HostMonster.
As a web hosting provider on today's web, does iPage have enough features to satisfy the average consumer?  In this review, we're going to take a look at iPage as a web hosting provider, so anyone can make a decision concerning whether it's the right one for them.
A Run-Down of iPage Features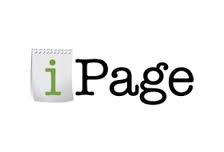 iPage is one of many web hosting providers who provide one simple web hosting plan. In this case, iPage provides what's known as the iPage Essential Hosting Plan. This hosting plan is a shared hosting plan that lets users host unlimited domains for about $3 per month.
When it comes to features, iPage comes with many features 'right out of the box.' These features include unlimited add-on domains, disk storage, data transfers, FTP accounts, MySQL databases, web mail—you name it, it's most likely included and unlimited on iPage.
iPage also provides one-click installation for over 100 web applications, which is a great convenience for new users and seasoned veterans. They also provide free marketing credits to give anyone's web marketing campaign a boost.  Some of these comprise of bonus credits for such advertising services such as Google Adwords ($100), Facebook ($50), Yahoo/Bing ($25).
This web hosting provider is also incredibly inexpensive for most consumers—not to mention, they also offer many discounts and coupon codes for their web hosting plans. So, if you're looking for a budget web hosting provider, you can't go wrong here.
People who aren't satisfied, though, can always take advantage of iPage's 'protective customer policy', which allows customers to get back their money following their first 30 day trial period.
Besides the 'Anytime Money Back Guarantee,' people who use iPage won't have any trouble ordering and working with their iPage account. The iPage website, in fact, is considered the most 'newbie-friendly' out of many web hosts across the web.
iPage is also friendly to the environment. The entire hosting operation, as mentioned by iPage themselves, is 'fully powered by renewable energy,' making them an ideal web host for environmentally conscious users.
What's the Real Deal Behind the Unlimited Bandwidth and Disk Space?
There have been some users who question the validity of such an offering.  While there are no set limits as specified by iPage itself, that doesn't mean a new hosting account can begin to hoard or consume an excessive amount of server resources on the Essential Plan which is on a shared server. This is spelled out in their Acceptable Use Policy:

A shared hosting plan really entails sharing of all the server's resources which are finite.  Thus, there is no such thing as an unlimited plan because no server can offer up unlimited resources since by design the server is finite in disk space and bandwidth.
That being said, for most simple websites, this plan is more than sufficient to meet the needs.  As long as a host user exercises "fair use", there aren't going to be any problems.  This just protects all users and allows iPage to meet its obligations to all the other hosting accounts.
Are There Any Other Drawbacks to This Hosting Company?
Even though iPage has plenty to offer for people who need a shared web hosting provider, other people might not benefit from their available services. One of these drawbacks happens to be their known lack of server upgrade options. As a budget web hosting provider, iPage delivers value for their shared hosting.  If you are looking for something other than shared hosting services, however, you have to migrate your site to their VPS or dedicated servers under a different plan.
Thanks to this, iPage is merely good enough to host business start-up websites, personal websites and established small business websites. People who need a larger website, more features and/or just more hosting options have to opt for the higher hosting plans.
Also, some users might find the free marketing credits to be extraneous. Many of these services are designed to enhance a user's marketing experience, which is usually handled after the website is built. Since most users don't actually need these credits until the website is ready, one could see why the credits can seem extraneous.  Once a website is ready to go, these credits come in very handy to promote a new site and get that burst of traffic.
Ultimately, iPage is aimed at the budding or seasoned webmaster who needs just enough hosting options to host a simple, small to medium sized website.
What Do Users Have to Say?
It is always a good idea to learn what experiences real people have on their hosting.  Realize that no web host is every perfect for everyone.  It is a matter of what kind of website you are intending to host.  While reliability is important, we also find access to good tech support crucial in times when you may encounter any issues.
"I have been using ipage for more than a year now. I found that their customer support is very professional." — jack1972, hostingdiscussion.com
"I have used their service and it seems good for me and do not see any issue in going with them" —  aronmatt3, webhostingtalk.com
"I really and truly advise you to go for Ipage" — JackDany, v7n.com
These are only some of the positive feedback on iPage we've gathered and there are many webmasters happy with their hosting and service.  Otherwise, they wouldn't be hosting over 1,000,000 customers!
Is iPage the Right Host for You?
OK, so we've got the social proof out of the way.  Now, the question is: will iPage work for your case?
When it comes to finding an effective, and ultimately inexpensive, web hosting provider, it's natural to wonder if all of their features will best accommodate your needs. As one of these web hosting providers, iPage is advantageous due to its inexpensive price.
Even though other similar web hosts provide more or less the same features, iPage comes out on top, as it offers sufficient enough web hosting for around $3 per month.  If you're hosting a simple website that doesn't require lots of database queries or running of scripts, their shared hosting plan appears to be great value of money.  And if you ever grow out of their shared hosting, you can always move to their VPS or dedicated plans.
Some consumers might find it 'questionable' to purchase and use the cheapest web hosting, though web hosts like iPage do allow them to cancel and refund their purchase at anytime.  So, in other words, you really can't go wrong with a cheap web host like iPage.
An Affordable Hosting Solution
iPage is best suited for people who need cheap shared hosting without the bells and whistles of other 'more equipped' web hosts.  It is perfect for small websites that don't consume a lot of server resources. Even if you're looking to save money, iPage provides most of what you need to start your own website.  Their hosting plan packs a great deal of value for the investment made in their plans.  After all, if you want to move to a bigger web host, iPage makes it easy for you to cancel.
iPage is one of the most inexpensive and reliable web hosts on the web.  People who need cheap shared hosting with plenty of features and reliable uptime will enjoy iPage.